Construction Boom Improves Southern Oregon University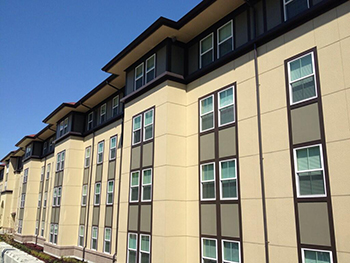 ASHLAND, Ore. — Southern Oregon University (SOU) continues to improve and expand, with more than $130 million in capital improvements scheduled or completed since 2010.
The most recent project is the $29 million remodel and expansion of McNeal Pavilion. In August, the school plans to break ground on the 120,000-square-foot building and transform it into a new athletic hub with the addition of a 58,000-square-foot student recreation center. Medford, Ore.-based Straus & Seibert Architects designed the pavilion, while Denver-based Sink Combs Dethlefs Architects designed the recreation center.
The recreation center is part of a slew of recent projects, reports the Mail Tribune. For instance, the school's aging Science Building is currently undergoing a $21 million upgrade, scheduled for completion in the fall. Anderson Construction, with offices in Portland, Ore. and Eugene, Ore., is working on that project.
Across the street, the Theater Arts Building will undergo an $11.5 million upgrade, which will expand the building by as much as 60,000 square feet. Medford-based Ogden Roemer Wilkerson Architecture is currently working to renovate the building.
In September 2013, SOU completed the largest construction project in Ashland's history. The $56.6 million project included nearly 200,000 square feet of new residence halls and a 25,300-square-foot dining hall. The 700-bed facility replaced the university's Cascade dormitory with two, four-story buildings that featured larger living spaces. Medford-based Adroit Construction served as the construction manager on the project.
In summer 2013, Grants Pass, Ore.-based Ausland Group completed $700,000 in upgrades to Taylor Hall. The project included new windows, exterior walls and other energy-saving upgrades. The Plunkett Center received a new $118,000 roof the following year. The school also renovated the second story of Britt Hall to accommodate the school's administration offices in a central location, dubbed Britt Service Center. The funding for these projects came from the $1.5 million awarded each biennium from the state to cover deferred maintenance costs, reported the Mail Tribune.
Of the roughly $132 million in infrastructure investments scheduled at SOU's campus since 2010, about $47 million of the funding is state-allocated, roughly $29 million is paid for through student fees by Ashland students, and the remainder — approximately $56 million — is part of the public-private investment agreement tied to the new residential halls, reported the Mail Tribune.