S. Florida Medical Learning Building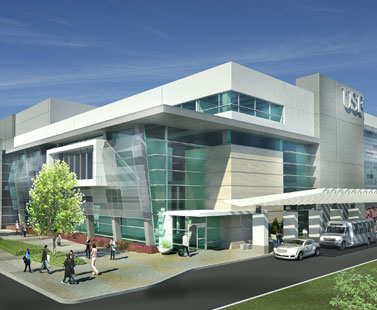 TAMPA, Fla. — The University of South Florida broke ground on a new Center for Advanced Medical Learning and Simulation, or CAMLS.
The 90,000 square-foot, three-story building will offer surgeons and other healthcare professionals the ability to train for advanced surgical procedures, such as laparoscopic surgery, and on team-building and communications skills, according to the university. The facility will house surgical robots, simulators and classrooms.
The university expects approximately 60,000 healthcare professionals to visit Tampa each year to take advantage of training at the facility.