Articles
Grant Middle School in Springfield broke ground at the beginning of May on improvements to the school's campus.
School News
Comments Off

on Georgia Community Continues Big School Projects
Gainesville High School is currently undergoing a $55 million retrofit and improvement to update the school.
School News
Comments Off

on San Diego County High School Adds Event Center
Grossmont Union High School District's Monte Vista High School has recently expanded its campus complement thanks to the opening of the Monte Vista High School Event Center and Student Services Building.
Featured Products
Luxxbox has introduced Waffle Discs and Waffle Disc Backlit, a series of colorful disc-shaped acoustic panels suited for modern, collaborative

People in the News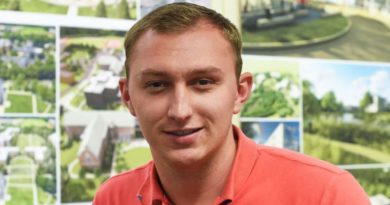 S/L/A/M Construction Services (SLAM CS) recently announced the promotion of Chris Candee to project manager. A resident of Wethersfield, Conn.,