Articles
The University of Florida has announced that its long-in-planning addition to its construction and design school is now underway.
School News
Comments Off

on SVA's Work on Bay Area School Staff Housing Recognized
The Coalition for Adequate School Housing (CASH) and the American Institute of Architects California (AIA California) have awarded SVA Architects with a Jury Citation Award for their work with the Jefferson Union High School District.
School News
Comments Off

on Street Improvements Boost Safety for Philadelphia Schools
The City of Brotherly Love's own Carusone Construction, Inc. is tackling safety improvements as part of the Hamilton School-Vision Zero Safer Streets Around Schools project.
Featured Products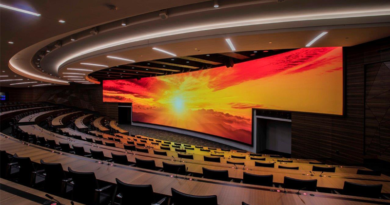 The Planar® TVF Series is a family of fine pitch LED video wall displays available in 0.9, 1.2, 1.5 and
People in the News
DLR Group has welcomed Ellen Hanson as K-12 Education business development leader in Chicago. In this role, she leads new