Cal Poly San Luis Obispo Plans for the Future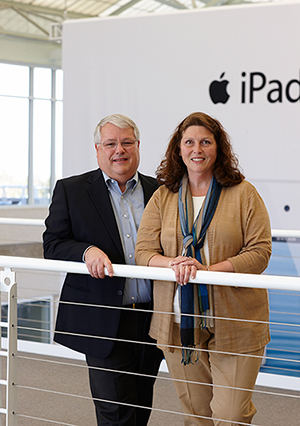 SAN LUIS OBISPO, Calif. — Change is on the horizon at California Polytechnic State University in San Luis Obispo (Cal Poly SLO). The school recently announced a two-year, master-planning process that will solidify the future of the university and develop a campus that better serves students. The master plan will determine which area of the university deserves priority, whether it is architectural and facility improvements or general programming efforts. However, university students, teachers and faculty have little to no idea what to expect.
"The master plan update is a crucial process that allows Cal Poly to create the infrastructure and environment necessary to support the university's academic programs and advance its long-term vision," said Cal Poly SLO President Jeffrey D. Armstrong in a statement. "Given its significance, we encourage those on campus and in the community to get involved and share their input."
The master-planning process received a boost with a generous $20 million donation from former chief financial officer of Apple Peter Oppenheimer and wife Mary Beth, both Cal Poly SLO alumni, in particular. Not only was the Oppenheimers' donation the largest in school history, it will finally allow the public university to make much needed changes.
Cal Poly's last master plan was approved in 2001, but was not completed until 2013, when the school built its last project from that plan, which was a 189,000-square-foot math and sciences building. In a recent announcement, Cal Poly SLO officials expressed that they would like to key in on student housing, future programming and basic infrastructure, to name a few, but are willing to accept input from all members of the SLO community.
"We want the community to show us issues and concerns, then later next March, we'll do this again and have materials to share and get reactions," said Linda Dalton, university planning officer for Cal Poly SLO, in a statement.
Once this new master plan is finished, the committee will initiate a fundraising campaign in order to complete a plethora of additional projects. With the Oppenheimers' gift in particular, school leaders plan to build a new Agricultural Events Center capable of supporting livestock events, industry activities, and the college's experimental student learning programs. The Oppenheimer gift will also provide Cal Poly with a new partially enclosed and covered Equestrian Pavilion, as well as a farm store that will allow students to buy and sell fresh, farm-raised products on campus.