Q&A: Best Practices for Building on an Active School Campus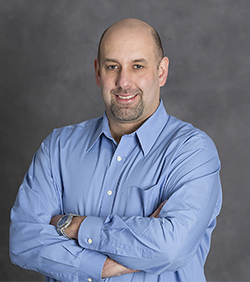 Conducting both small- and large-scale projects on an active school or university campus is a delicate process. Project teams must consider student, faculty, parent and visitor safety from all angles, while also ensuring the security of the project site itself so you may need to get the contract looked at by a firm like Roberts Legal to ensure everything is correct and safe.. Successfully planned and executed projects can not only enhance the facility, but can have a positive impact on education as well, giving students an opportunity to participate in the construction process.
Marc Ciaramitaro, director of field operations for Windover Construction of Beverly, Mass., has long served as a construction supervisor managing a wide range of construction projects in the academic/institutional market, and provides expertise overseeing teams, schedules and safety. Ciaramitaro spoke with School Construction News to share best practices for building safely and securely in the midst of an active campus.
Q: What safety criteria should design and construction teams consider when planning a project for an active school or university campus?
Ciaramitaro: First and foremost, it is important to understand what will be beyond the construction fence. Many builders know how to manage what happens within the limits of construction and how to source their materials from a Construction Supply Store, but it is attention to all details around the project that really ensures safety on active campuses. This is why it is often important to get something like this commercial construction management team to help you keep track of things and make sure that everything runs smoothly. This starts with understanding adjacencies to the construction site, whether they be interior spaces such as classrooms, hallways, libraries, etc., or adjacent structures or buildings. Getting to know the typical circulation patterns in and around those spaces and examining daily vehicular traffic flow is an important factor in the overall construction process. Having this information allows the builder to set up a site in a way that causes the least disruption to the school community and allows people to move around the construction site safely.
The builder can also work with the school to establish pedestrian wayfinding patterns around the site and maintain safe accessibility to buildings. In addition, it is essential to understand what the schools individual safety protocols entail, such as specific requirements for CORI/SORI or badging. These details can be folded into the site-specific safety plan that the builder creates.
Q: Can you describe a typical logistics and phasing plan for construction on an active school or university campus?
Ciaramitaro: A typical logistics and phasing plan for a campus is a series of graphical illustrations, ordered by date, of the proposed building area showing the progression of construction from one area to the next. They are extremely helpful for the planning, but also for the school to visually understand how construction may impact specific building areas or adjacencies. They are visual platforms that allow the builder and school to collaborate and discuss spatial requirements for the project. For example, if a specific classroom is identified as coming offline on the plan by a certain date, and the school has a specific need for it to be online, the builder and school can rearrange the phasing plan to accommodate for that.
Q: How can design and construction teams turn a campus construction project into a learning opportunity for students?
Ciaramitaro: There is no simple formula, however, the ability to integrate construction with learning really derives from the partnership that the builder and the school share. Weve seen this evolve in many different ways from students touring the construction site, to having our construction professionals teach in the classroom, to involving students in the design process. Each school is different in its approach because of the age of its students. If the school sees value in the educational opportunities construction presents, we will come up with creative ways to facilitate the process and support that initiative. We are energized by these types of relationships with our academic clients because it makes what we do far more meaningful.
Read more of this Q&A in the June Safety & Security issue of School Construction News, available soon.