NEW YORK — Construction in the K-12 and higher ed markets accounted for 56 percent of $8.1 billion in institutional projects started in New York City over a two-year period that ended last April, according to the New York Building Congress, a professional association for the city's construction industry.
Read more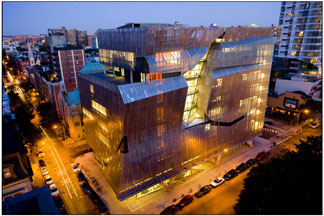 Photos by Mario Morgado; Courtesy of the Cooper Union.
Read more
NEW YORK — There's good news for kids in Lower Manhattan — architect David Rockwell's Imagination Playground is finally open for
play.
The founder and CEO of New York-based Rockwell Group cut the ribbon to the city's newest hangout for the 12 and under crowd at a ceremony this summer that included Mayor Michael Bloomberg.
Rockwell conceived of the idea to build a better playgro
Read more
NEW YORK — Citing the need to better compete with Ivy League institutions and accommodate the future demand for more student housing, New York University officials unveiled a proposal that would create 6 million square feet of new facilities over the next 25 years.



Read more

NEW YORK — The New School University recently introduced a plan to build a $353 million, 365,000-square-foot university hub on its Greenwich Village campus.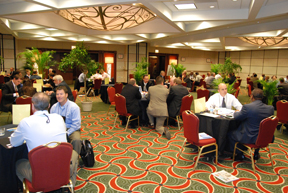 The 5th Education Facilities Forum, taking place on March 15th at Citifields Stadium, will host more than 50 senior facilities management executives and a select number of vendors to discuss latest developments and trends in the school construction and management.
The Forum is complimentary for senior facility managers and includes refreshments and workshops.

Read more