Education Facilities Forum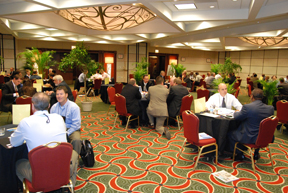 The 5th Education Facilities Forum, taking place on March 15th at Citifields Stadium, will host more than 50 senior facilities management executives and a select number of vendors to discuss latest developments and trends in the school construction and management.
The Forum is complimentary for senior facility managers and includes refreshments and workshops. The attendee list includes: Albany State University, Arlington Central School District, Baruch College, Berkeley College, Bound Brook Board of Education, Brooklyn Law School, City College of New York, Cold Spring Harbor School District, Columbia University, DeVry College of New York, Middlesex County College, NYC Dept. of Education, Riverdale Country School, School District of Philadelphia, Trinity School, Union County College, and University of Bridgeport.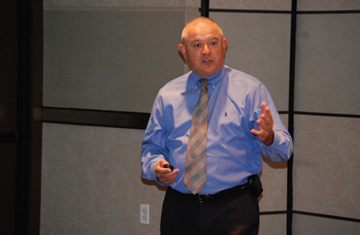 The workshop program includes:
Taking Control of your Facility Using Innovative Technology

Patrick V. Fiel,
senior public safety advisor at
ADT Security
and former executive director of school security for the Washington, D.C., public school system.
• Learn how to identify areas of risk and
prioritize which potential threats to protect against. Equip yourself with the knowledge and tools to create or update your facility's security plan to meet your needs into the future.
Who is Managing Your Contracts?

Richard Benjamin, Diakon's The Lutheran
Home at Topton campus
• For every good contract there are probably a dozen bad ones. Very few organizations have their contracts under control. Learn how to negotiate clearly and effectively by leveling the playing field and regaining control.
Green Buildings – How a Rating and Assessment System is Central to This
"Best Practice"

Sharene Rekow, VP of marketing/sales/membership, Green
Building Initiative
• This workshop introduces Green Globes, a highly recognized green building system that incorporates life cycle analysis and a building rating and certification process. The tool uses online assessment and third party on-site assessors to determine a building's rating and formal building certification.
Energy Management and Waste Management –
Josh Radoff,
Principal at YRG Sustainability Consultants
•
In this presentation, Josh Radoff will discuss energy and water efficiency, incorporating alternative energy strategies, green cleaning and healthy interiors, waste management and procurement based on the LEED for Existing Buildings program. Participants will be prepared to begin integrating green building best practices and sustainable initiatives into the daily operations for the benefit of your facility, your local community, and the greater environment.