student residence construction
Collegiate stadiums and arenas play host to pivotal moments in the lives of student-athletes and serve as a gathering place for fans and members of the broader community. They can even help ensure continued alumni involvement and support the development of college and university sports dynasties.
Read more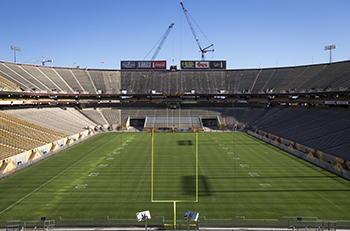 TEMPE, Ariz. — On August 7, Arizona State University announced the architecture and construction firms that will help bring the new Sun Devil Stadium to fruition.
Read more