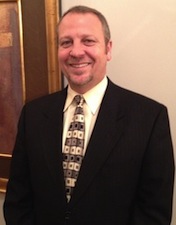 Maintaining and operating schools today, as always, remains a daunting task for administrators. Challenges constantly arise in the form of older schools that need to be seriously updated to meet today's educational needs, new structures with their own unique issues and the overall lack of funding available.
Claudio Bazzano knows these struggles all too well. He sees them from two perspectives: as president of the Connecticut School Buildings and Grounds Association and executive director of facilities for Hartford Public Schools.
Formed in 1974, the association is a Bloomfield, Conn.-based professional trade organization that works with school facilities directors, custodial and maintenance supervisors, school business officials and suppliers to share knowledge and provide continued training in areas that affect the education industry.
Bazzano has been in the maintenance and facilities end of the education industry since 1998. With 43 schools and two administrative buildings, Hartford Public Schools spans more than 5.5 million square feet over 200 acres and serves 24,000 students. Bazzano was promoted to his current position in July 2011, following stints as director of buildings and grounds and floor mechanic.
While he said he loves what he does, a lack of funding has made his job more difficult.
"The current economic climate has made it difficult to increase or even maintain maintenance budgets," he says. "The prices of commodities and services rise every year. A zero budget increase actually results in a 2 to 3 percent reduction in capacity. And there has also been a rise in unfunded legislative mandates, both at the state and federal level and all of these mandates have the safety of the school community at heart. Unfortunately, the timing has created an additional hardship to budgets."
With the average age of the U.S. school around 40 years old, maintenance and facilities departments have their work cut out for them, especially when it comes to achieving energy cost savings. Since most older schools lack efficient energy-control systems, Bazzano said the following tasks will often show an immediate return on investment: lighting retrofits by replacing T-12 with T-8 and T-5 lamps; adding occupancy sensors to hallways, large instructional areas, gymnasiums, auditoriums and classrooms; and adding LED lighting and timers for parking lots.
"The energy efficiency and reduction industry is evolving every day," he said. "For new construction and renovation projects, equipment is being developed at such speeds that equipment accepted for construction and design today may already be considered outdated by the time construction is completed. Generally, the timeline for new construction or a renovated school project is 12 months for design and procurement, and 18 to 24 months for construction."
A HweHe sdacomputerized automated energy management system (EMS), he said, ties all the energy-efficiency initiatives together. Electromechanical systems can be preprogrammed to meet occupants' needs and ramped down when schools are empty, often for up to 12 hours a day. The system can also grow as new buildings are added or renovated.
Preventative Maintenance Tops List
Whether a facilities department oversees an old or a new school, Bazzano said preventative maintenance should top the to-do list.
"Preventative maintenance is usually associated with capital-intensive industries where equipment runs 24 hours a day," he said. "The loss of equipment due to failure then has direct cost to the company. Since schools are generally unoccupied for half the day, a predictive type of maintenance schedule may be a good business move."
Implementing a predictive maintenance program can be fairly simple provided there is adequate funding. The task becomes cumbersome, Bazzano said, when upper management has to be persuaded to throw in extra funding for this type of maintenance.
"In a manufacturing setting, any equipment failure that slows or stops production can be easily quantified," he said. "In a school, the loss of certain mechanical components usually results in a loss of comfort, but can the loss of comfort be quantified in a reduction in learning?"
The basic strategy in preventative maintenance is to prolong the useful life of capital assets and lower overall costs. In general terms, the process is to identify the work to be done,
determine the frequency of the work, develop a schedule and set aside funding for labor and material.
"At the risk of stating the obvious," Bazzano said, "the most important PM items relate to life-safety systems. This includes ensuring that sprinkler systems, fire alarms, fire extinguishers and emergency generators are inspected and maintained is critical to occupant safety. Following these, we then enter the areas such as boilers, HVAC equipment, compressors and elevators."
Though Bazzano's days are filled to the brim, he said he loves his career.
"The knowledge that you can be responsible for the safety and well-being of 24,000 children is staggering," he said. "That concept is what drives me to continue to expand my knowledge of structural and mechanical building systems, in addition to all of the environmental dangers that can occur each and every day. We are all born with two things — what we do best and what we love to do. If we are truly fortunate, they are both the same."