Part I: Finding the Library's Unique Role & Purpose
By Tom Sens
Historically, the library has been the central information resource and academic heart for scholarly activity on college campuses. In that capacity, it is considered a valuable academic asset. Yet, due in large part to the digital revolution, the library's role has shifted to accommodate the needs of today's learners. In the process, some campus libraries now house non-academic services such as dry-cleaners, cafes, spirit shops and other non-academic functions. But, are these new uses in the best interest of the university? Without a vision and strategic plan, the library is at risk of becoming a "catch-all" building.
Evolution of Academic Libraries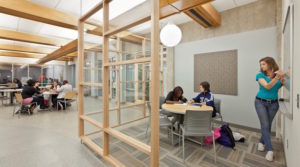 The role of the library as a resource to assist people in accessing information has not changed through the ages. What has changed is how that information is shared, from verbal storytelling among scholars to written information on papyrus scrolls, many of which were stored in one of the first academic libraries — the ancient Alexandria Library. Eventually, scholars switched to parchment and then paper as the preferred method for recording information. This meant academic libraries had to transform to properly store and display books instead of scrolls. Today, libraries are undergoing other modifications as digitally recorded information becomes the norm.
At the same time, the research and study habits of students are changing. Traditionally, libraries were outfitted to accommodate quiet, individual studying through separate study carrels and rooms. Now, students are engaging in more teamwork to prepare them for working together as part of bigger units in their future careers. There still is the desire to have quiet study, but students want flexibility to choose to study individually, study alone together or study as a team in small groups at their libraries.
Are Libraries "Catch-All" Buildings?
A "catch-all" building is one that incorporates multiple purposes and uses. In the case of the library, the evolution of shared technology partnered with the needs of the library's stakeholders is contributing to several academic libraries turning into "catch-all" buildings. In some instances, the reason for the evolution is due to a lack of resources, funding or available space. At other institutions, it is a matter of convenience since the library is a central facility on campus.
In addressing the redesign of the library of the Claremont Colleges in California, Associate Dean Rebecca Lubas said, "One of the concerns throughout our planning process was that the library doesn't become a catch-all. It's important that anything we're doing to serve the needs of students and faculty must align with and support our academic program."
Lubas also noted that the library has an important responsibility as the resource supporting and promoting an institution's unique mission and vision. To do so, the library needs to be designed to fulfill a unique purpose, rather than serving all purposes.
Defining the Library's Distinctive Purpose
Determining a library's unique function starts with identifying its intrinsic qualities and value proposition. The Claremont Colleges Library serves seven institutions. "Since we are a center for the seven colleges to come together, a lot of collaboration occurs within our library, whether it's a group study project or creative endeavors between students on campuses," Lubas said. "It's more than a place to quietly study. It's a place that allows for the creative aspects of the research process to happen."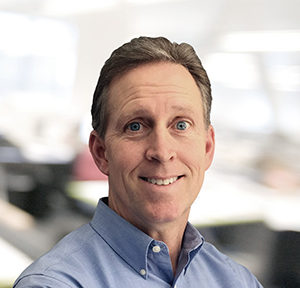 Similarly, Bruce Massis, director of libraries at Columbus State Community College in Ohio, sees the library as the center of the academic community on a campus. "We're here for students, faculty, administration and staff. The academic library has evolved into a space that's a combination of where you can find modern technology or a quiet study space to read," said Massis.
It is also important to prepare the library's purpose for the future by being aware of the latest ways of learning, including innovations with virtual reality. "If we're going to future proof, we must be willing to change the ways of delivering information and resources in our libraries," said Tonya Fawcett, director of library services at Grace College and Seminary in Indiana.
Preparing for the future means involving students and leadership in library designs and renovations. "By asking the right questions, we can find out what students and faculty need in their research and study environments," added Fawcett.
Serving Stakeholders
The universal purpose of any library is to be a resource that assists people to access and share information to become better-informed citizens. Traditional public libraries serve the general public and may be more appropriate places to find non-academic functions. On the other hand, the research focus of academic libraries means that it has an exclusive purpose, based on the mission and vision of its institution. Determining the library's role requires broad stakeholder input to rethink the library's mission and how it will serve students and faculty into the future.
Tom Sens is a client leader on the higher education team at BHDP Architecture, an international design firm that focuses on creating innovative environments and experiences tailored to the client culture and work process.