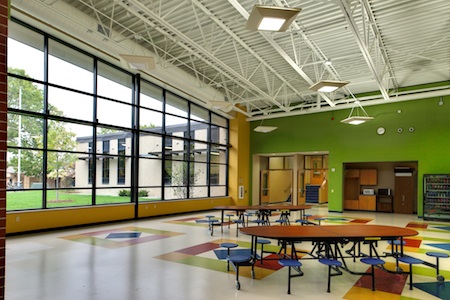 LAKE MILLS, Wis. – The middle school renovation and expansion at Lake Mills school district was recently awarded LEED Platinum, earning 58 out of 80 possible points.
Read more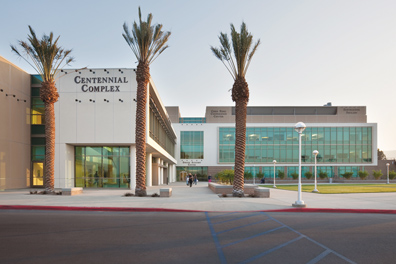 It had been 20 years since Loma Linda University had seen a new academic facility on the campus. After funding for a recreation center and a cancer research center was complete, the time finally came to build the school's Centennial Complex, completed in August 2009.
Read more
MADISON, Wis. — Officials from the newly-opened Wisconsin Institute for Discovery and Morgridge Institute for Research describe the new structure as very transparent.
"You can basically see through it — you can't hide in it," said Janet Kelley, communications director for the Wisconsin Alumni Research Foundation, the organization funding part of the new public-private twin buildings on the University of Wisconsin-Madison campus.
Read more
Professional-grade audio-visual equipment, a plethora of screening rooms and theaters, and an earthquake-resilient design — all set against the backdrop of old Hollywood — are just a few of the reasons students and faculty at the School of Cinematic Arts are embracing the future, and the past, at the University of Southern California.
Read more