MSU Starts Construction On Campus Mixed-Use Development
STARKVILLE, Miss. — Mississippi State University (MSU) began construction on a mixed-use university village on Feb. 28. A groundbreaking for the project is expected to take place this spring.
Memphis, Tenn.-based Education and Realty Trust (EdR) — a collegiate housing management and development firm — has partnered with MSU on the project. The official decision and announcement was made on Feb. 15 when the Board of Trustees of State Institutions of Higher Learning made the decision and public announcement to move forward on the project. The multi-use development will be dubbed, "College View."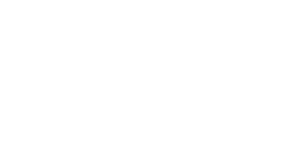 McCarty Architects of Tupelo, Miss., and Hanbury Architects of Norfolk, Va,. have been chosen for the project, with Montgomery Martin Contractors of Memphis, Tenn., serving as the general contractor. The commencement of construction came after an extensive feasibility study was conducted by MSU and EdR.
The budget for the project is $67 million, with plans for EdR to finance, build and manage the College View development using a 40-year lease of university land with a 10-year renewal option. The development will be financed through EdR's innovative on-campus equity plan, The ONE Plan. The ONE Plan uses the company's equity and financial stability to fund projects on university land. This program gives the university access to a single trusted partner, and helps create substantial long-term financial benefits for EdR and its partner university. MSU will receive a portion of revenue as ground lease payment.
"We are honored to start this development that will positively impact both Mississippi State and the overall community of Starkville," said Randy Churchey, CEO at EdR, in a recent statement. "We have consistently seen that new on-campus housing developed by EdR helps our partner universities to increase enrollment, improve retention and generate a stronger sense of community and engagement with the campus."
The approximately 34-acre parcel of land is located on the northwestern edge of campus, in the previous location of the Aiken Village apartments prior to their recent demolition. Plans for the project call for the construction of a multi-phased development that will include 656 residential beds for upperclassmen in Phase I, with completion of the project expected in fall 2019.
In addition, College View will feature 46,000 square feet of retail and commercial space, recreational amenities, an outdoor entertainment zone, a 7,000-square-foot day care center and parking. There may be further phases to the project in the future, but they will not be determined until further market analysis has been conducted and the current phase is further underway.
"We believe that our partnership with EdR will help us meet the needs of our students, and College View will also become a destination for members of the community, alumni and other visitors to Starkville and Mississippi State," said Mark E. Keenum, president of MSU, in a recent statement. "I appreciate the support of the Board of Trustees as we have worked steadily over the past three years to bring this first-of-its kind project to a Mississippi university campus."